Posted by
Hanamaru Kunikida
in
Video Games
December 15, 2015 at 06:25:07 PM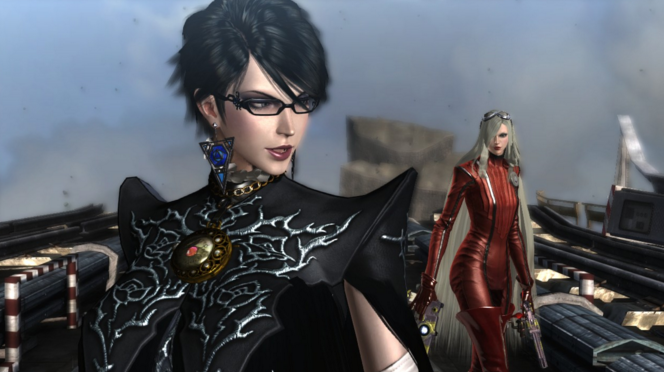 During today's Smash Direct, Nintendo announced that Bayonetta, the coquettish and mysterious Umbra Witch, as well as Corrin, the custom character in
Fire Emblem: Fates
, will be smashing their way into
Super Smash Bros. for Wii U and 3DS
.
Bayonetta will be available in February 2016 for $5.99 for each platform, or $6.99 for both systems. Additionally, the "Umbra Clock Tower" stage from the original
Bayonetta
, some songs from both
Bayonetta
and
Bayonetta 2,
and Bayonetta, Jeane, Rodin, and Cereza trophies will be available as well.
Corrin will also launch in February 2016 at $4.99 for each platform, or $5.99 for both platforms together. Just like Robin from
Fire Emblem: Awakening
, Corrin will be available in both male and female variations. Additionally, you'll also get two songs from
Fire Emblem Fates
. The 3DS version will include trophies of Ryoma and Xander from
Fire Emblem Fates
, as well.
As previously announced during the last Nintendo Direct, Cloud from
Final Fantasy 7
will be available as a playable character in
Super Smash Bros for Wii U and 3DS
. Nintendo announced that Cloud will be available later today at $5.99 for each platform, or $6.99 for both systems. The add-on will include "Midgar" stage, in which "Summon Materia" will appear throughout, enabling the fighter who acquires it to use summons that alters the stage.
Finally, Nintendo announced that a R.O.B amiibo with his Famicon colors, as well as a Ryu and Ryo Amiibos will be releasing on March 18th, 2016. Amiibo fighters for Cloud, Corrin, and Bayonetta are also in production. Check out the trailer below:
You must be logged in to submit a comment.

No comments exist for this article.