Posted by
Hanamaru Kunikida
in
News Articles
December 04, 2014 at 04:13:42 PM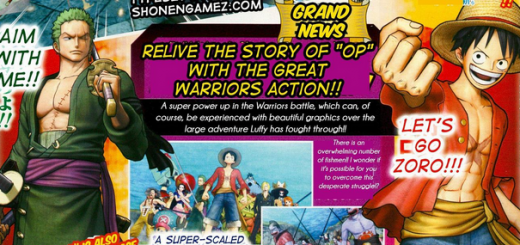 Finally after a long wait we finally got some news to report on One Piece: Pirate Warriors 3. The scan has some new visuals of Zoro and Luffy fighting on Fishman Island and on the right you'll notice a new feature titled "Bond Rush" which is pretty much the game's version of team attacks.
Sabo is also hinted towards the bottom of the page, he will most likely be in next week's issue of Weekly Shonen Jump.
You must be logged in to submit a comment.

No comments exist for this article.