Posted by
Hanamaru Kunikida
in
News Articles
June 30, 2014 at 11:39:04 AM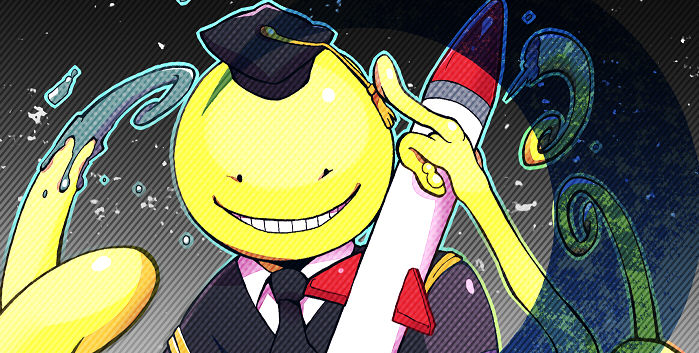 On the latest Jump issue, it confirms that Assassination Classroom, the comedy manga by Yusei Matsui is having both a television anime and a live-action film recently green-lit and are under development. The television anime will air on the Fuji TV station in 2015.
The anime adaptation is worked on by the team that's worked on the Persona 4, Devil Survivor 2 and Danganronpa anime adaptations. The anime cast will also be different from the Vomic version of the manga on the 2013 event anime. More details on the cast will be revealed later.
Assassination Classroom is about an octopus-like alien who''s known as Koro-sensei. The Earth is threatened by him who destroyed 70% of the Moon with its power, rendering into the shape of a crescent moon forever. Assassination Classroom was published in Shueisha's Weekly Shonen Jump in 2012. The series ranked number seven in Japan's top-selling manga for 2013.
Koro-sensei was also featured in the latest Jump brawler, J-Stars Victory Versus which released last March.
Additionally, Viz Media will publish the first volume of the manga in North America in December.
Scans:
You must be logged in to submit a comment.

No comments exist for this article.