Posted by
Hanamaru Kunikida
in
Anime / Manga
June 20, 2014 at 02:33:29 PM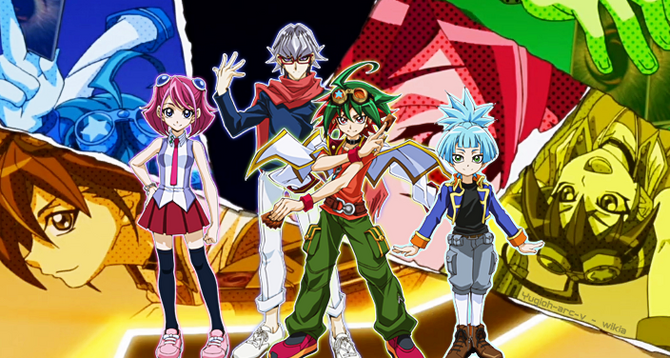 AnimeNewsNetwork confirmed with Konami's media distributor 4K Media that Yu-Gi-Oh! Arc-V, the fourth main spin-off series based on Kazuki Takahashi's original manga will premiere internationally next spring or summer. Yu-Gi-Oh! Arc-V premiered in Japan last April, introducing the newest protagonist Yuya Sakaki, played by Kensho Ono who also played Kuroko Tetsuya, from Kuroko's Basketball and Hakuryuu Ren from Magi: The Kingdom of Magic.
Yu-Gi-Oh! Arc-V revolves around Yuya Sakaki, a second-year middle school student who lives in Maiami City on the coast of Japan. He's learning to become an "entertainment Duelist", a type of professional Duelist that makes people smile. One day, Yuya ends up fighting an exhibition match with the current champion of Pro Duel world…
Yu-Gi-Oh! Arc-V was preceded by Yu-Gi-Oh! Duel Monsters, Yu-Gi-Oh! Duel Monster GX, Yu-Gi-Oh! 5D's, and Yu-Gi-Oh! Zexal.
Last Tuesday, Konami's media distributor 4K Media announced as well that a new Yu-Gi-Oh! film is under development in Japan.
Source:
AnimeNewsNetwork
You must be logged in to submit a comment.

No comments exist for this article.