Posted by
Hanamaru Kunikida
in
Video Games
June 09, 2014 at 01:36:15 PM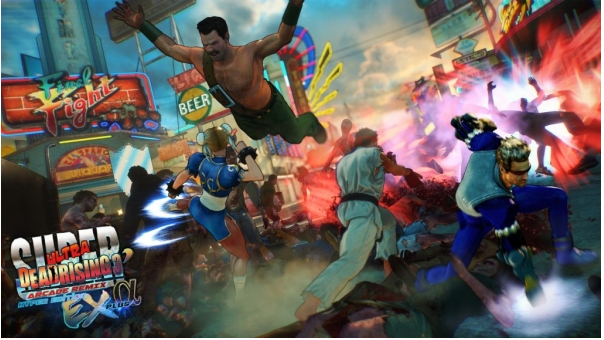 Yes, you read it. Capcom just confirmed Super Ultra Dead Rising 3 Arcade Remix Hyper Edition Ex Plus Alpha as a co-op player DLC for Dead Rising 3. Players will play as characters such as Frank West,and Chuck Greene as well as Nick Ramos and Annie Greene. You can dress as other popular Capcom characters using their signature attacks and super attacks, to save the city from zombie hordes, dangerous Shadow Bosses, and enormous Super Zombies.
This expansion is now available to purchase on Xbox Live.
You must be logged in to submit a comment.

No comments exist for this article.