Posted by
Hanamaru Kunikida
in
Anime / Manga
May 01, 2014 at 06:01:45 PM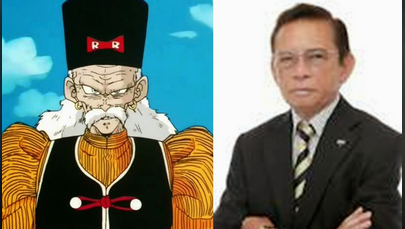 Aoni Production, a voice acting agency announced today that voice actor for Dr. Gero from Dragon Ball and Chef Zeff, Kouji Yada has passed away at the age of 81 at 2:19 p.m. due to chronic kidney failure. Aoni Production has expressed their thanks to all fans for their support.
Another voice actor from Aoni Production, Tetsu Inada made a tweet towards Yada. It said "It wasn't my line, but, 'I've been in your care so damn much! I will never forget everything you've done for me!'" which is a quote Sanji said to his character Zeff.
Kouji Yada started his voice acting career in 1965, and has played different roles such as Libra Dohko in Saint Seiya, and Sniper in Ginga Nagareboshi Gin. Kouji Yada made his return as his final role in a One Piece 2013 anime special, One Piece Episode of Merry: Mō Hitori no Nakama no Monogatari, This anime special is 13 years after he originally played the role of Zeff in 2000.
Source:
ANN